Shopping Cart
Your Cart is Empty
There was an error with PayPal
Click here to try again
Thank you for your business!
You should be receiving an order confirmation from Paypal shortly.
Exit Shopping Cart
Questions? Call Us! (214) 431-5789
Hiring the "cheapest" heating or cooling contractor could end up costing you more...
If your cooling system stops working this summer do you know who to call? As we enter into summer here in Texas, many homeowners will suddenly realize that their cooling system has developed new problems or has an unresolved operating issue leftover from last summer. The problems with the may be so serious that new equipment is required.
One of the common mistakes consumers make when hiring a heating and air conditioning contractor is hiring based solely on price. Hiring a heating and air conditioning company based solely on price can not only be dangerous, but it is typically the bait to get inside your home, where unnecessary repairs will be found to increase the price.
Over the years, a high number of consumer complaints prompted a popular investigative TV show to conduct several undercover investigations into ripoff A/C companies, exposing their competency and honesty. So, how do you determine whether a heating & cooling contractor is the right contractor since, you won't find any contractors claiming that they are not legit or qualified for the job? Relying solely on customers' reviews is a dodgy affair as they can be made up or even purchased. So now that you know not to hire a contractor based solely on price, what should you look for in a contractor?
3. Ask for referrals. Companies will happily give you 2-3 references to verify their work.
For more information regarding what questions you should ask when hiring an HVAC contractor or need more information, please feel free to contact us anytime at 214-431-5789 or E-mail:
[email protected]
Fillmore Heating and Air Conditioning, LLC
Beyond changing the air filter on a regular basis, one of the best ways to ensure your home's #HVAC system is operating at peak efficiency is to have a qualified professional like Fillmore HVAC tune up the system on a bi-annual basis.
AC maintenance
1. Clean air conditioner coils, inside and out, before cooling season begins. Dirty coils make the A/C system run longer, decreasing efficiency and increasing cooling costs.
2. Check and refill the refrigerant charge if necessary
Not having the right amount of cooling refrigerant can lead to a damaged air compressor.
3. Clean and calibrate blower system components for optimal airflow. The AC system produces cool air for the entire home by blowing warm air over the cooled coil. Ensuring that air is moving over the coil as efficiently as possible can mean increased durability and efficiency of the system.
Admit it: You probably don't think about your indoor comfort system until it stops working and you become either too cold or too hot. It's human nature to put something in the back of your mind as long as it doesn't cause a problem and stays in the background.
Don't ignore your heating and cooling system. Your HVAC system is a great big mechanical system, just like your car.You know that you need to keep your car tuned up and get your oil changed regularly. Your comfort system also requires regular maintenance from qualified specialists like Fillmore Heating and Air Conditioning.
Ignoring your comfort system means it will break down more, need replacement sooner, cost you more money throughout its shortened lifespan, and it might impact your health. Check out this public notice from our friends at ACCA 
http://youtu.be/T8HQdQIwQq0
@fillmorehvac #StayCool my friends! $48 service call 972-365-8356
HVAC Installation – The system is only as good as its installer.

Proper HVAC installation procedures are essential to the health and lifespan of your HVAC system. A HVAC system that is installed correctly can last upwards of 20 years, while a poorly installed system will only last five years.

Taking the time to choose the right HVAC company is a small price to pay to extend to life of one of the biggest financial investments in your home. 

Our Contractors are knowledgeable and have years of experience in HVAC installations and use only the best materials and the industries best practices.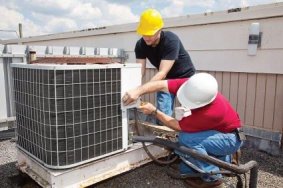 We stand behind our services and our products. 
Call Fillmore HVAC today 972-365-8356. 
#StayCool my friends!
Nothing in your house affects your comfort more than your heating and cooling systems. Yet unless the heater conks out during a blizzard or the air-conditioning goes on the fritz in the middle of a heat wave, most of us pretty much ignore our heating, ventilation and air-conditioning (HVAC) equipment. We shouldn't. When it's not kept in shape, even the best system can cost you. How much? Depending on how you heat and cool your home and the climate of the area you live in, clogged filters, dirty thermostats, sooty flues, leaky ductwork and unlubricated fan motors can reduce heating and cooling efficiency by up to 25 percent. Some of these maintenance tasks are simple, while others require a trained pro. You'll also need an HVAC contractor if your system is at the end of its useful life. Here are some tips for dealing with HVAC equipment and the pros that service it. 
Routine Maintenance 
DFW is gearing up for the heat.  Air-conditioning units must be maintenanced before it's to late. At the beginning and end of each cooling season, you should have a technician clean or replace the filters, vacuum out the unit and lubricate the motor. If the unit is not cooling properly, call Fillmore Heating and Air Conditioning to check the pressure level of the refrigerant. Arrange for service calls before the start of heating or cooling season. You'll get better attention and have more flexibility when scheduling the appointment. 
With a brutal heat waves on the horizon in the US, those who aren't clinging to their A.C. units are probably looking for new ways to beat the heat. With temperatures reaching up to 100  in some places, those without air conditioning need to get creative, fast.But don't worry! We found 15 funny, DIY ways to beat the heat by creating your own cooling system. Some of the ideas are pretty brilliant life-hacks (like a fan mounted on the driver's side of a car) and some are just plain dangerous and dumb (like taping a fan to the ceiling), but regardless, the spirit of creative problem solving is what counts. Vote for the funniest solution below.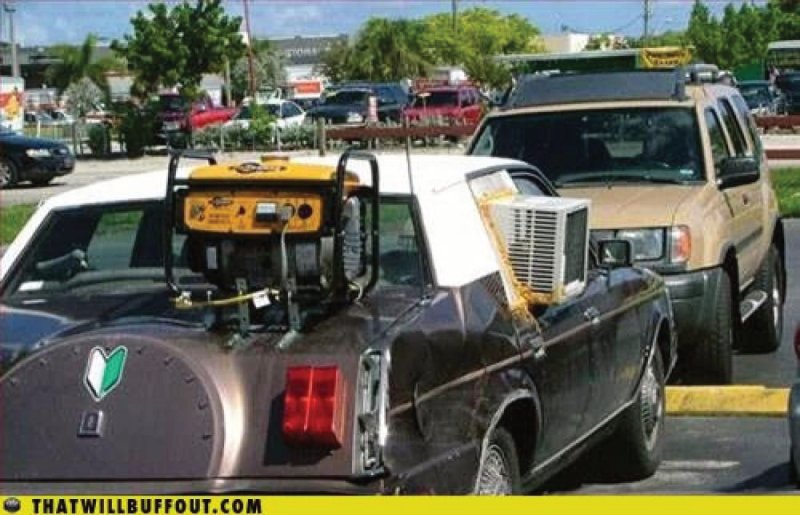 FOLLOW:
Comedy Slideshows
, 
Fails
, 
Funny Pictures
, 
Video
, 
Heat Wave
, 
Air Conditioner Fail
, 
Beat The Heat
, 
Diy
, 
Diy Air Conditioner
, 
Diy Air Conditioning
, 
Diy Fails
, 
Diy Fan
, 
Funniest Diy
, 
Funny Air Conditioner
,
Funny Diy
, 
Slideexpand
, 
Comedy News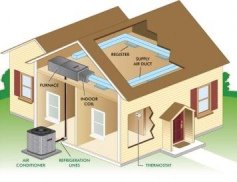 Studies of heatwaves in American cities during the 1980s and 1990s observed that a good predictor for falling ill was poverty, and specifically a lack of air conditioning in the home. Surveys since then suggest that the dramatic fall in the number of Americans who sicken or die during heatwaves is a direct result of widening air-conditioner ownership, from 68% of American households in 1993 to nearly 90% today.
Fact:  A statewide study of summer admissions to hospital in California, published in 2010, adjusted for household income, found that for each 10% increase in ownership of air conditioning there was an absolute reduction in cardiovascular disease of 0.76%, and of respiratory disease by 0.52%, for people over 65. For places less blessed than California, where risks include insect-borne diseases such as malaria and dengue fever, or high levels of toxic particulate matter in the air, the benefits of wider air-conditioning use could be far greater.
Good thing we have great HVAC contractors!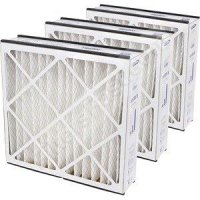 At one time or another you have probably heard that it's important to regularly replace or clean your furnace's air filter. However, have you ever stopped to wonder why? The truth is, regular filter replacement can SAVE YOU MONEY.
Following are some of the key benefits associated with proper filter maintenance:
Energy Savings. A dirty air filter can significantly reduce the air flow to your heating system, forcing the motor on your fan to work harder. Unfortunately, the harder your fan has to work, the more energy it consumes. By replacing your filter you can improve airflow, thus lessening the load on the fan's motor. As a result you can substantially lower your monthly heating costs.
Improved Indoor Air Quality. Properly selected air filters help to improve your indoor air quality by trapping dust, allergens, mold and other pollutants. Dirty filters are far less effective at removing these contaminants. Consequently, without regular filter changes your indoor air quality can suffer. Replacing a dirty filter with a new, clean one can eliminate this problem and have you breathing easy again in no time. (Check the labeling to make sure the filter is the right kind for removing mold, allergens and other particulates aside from dirt and dust.)
Longer Equipment Life. By restricting air flow, a dirty filter forces your whole heating system to work harder. Not only that, but it allows dirt and debris to build up inside your furnace. The combination of dirty parts and increased wear and tear can lead to frequent breakdowns. Worse, over time it can even cause system failure. By frequently changing your filter, you can reduce the likelihood of breakdowns and prolong the life of your heating system.
If you live in Dallas or surrounding areas and need help replacing your filter(s), give Fillmore Heating and Air Conditioning a call @ 972-365-8356.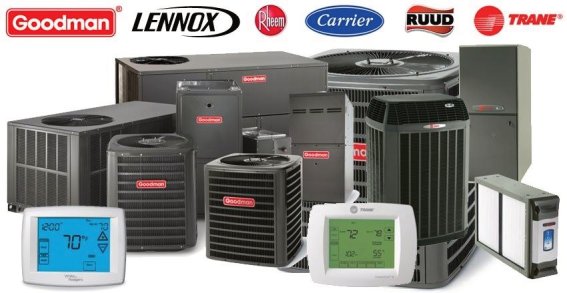 You may wish to consider replacing your air conditioning or heating system if it is old, inefficient or in need of repair. Today's systems are as much as 60% more efficient than those systems manufactured as little as ten years ago. In addition, if not properly maintained, wear and tear on a system can reduce the actual or realized efficiency of the system. If you are concerned about utility bills or are faced with an expensive repair, you may want to consider replacing your system rather than enduring another costly season or paying to replace an expensive component. The utility cost savings of a new unit may provide an attractive return on your investment. The offsetting savings may permit you to purchase a more efficient system.
/